About us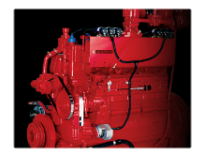 Madhunil Engineering Services is an authorized service dealership with a difference. Steered by a visionary and dynamic leadership commanding decades of experience and expertise, Madhunil has carved a niche in value-added post-market support and customer service for leading global brands of Cummins, Valvoline, TATA Solar Power. Following the Cummins' endeavor to create compact and competent dealerships offering efficient and effective door-step customer service, Madhunil Engineering was established on the auspicious day of Duserra, October 10, 1980. The proprietary Concern turned into a Private Limited company in 2004. Over the years, Madhunil has witnessed consistent & steady business growth, surpassing AOPs year after year. Madhunil was qualified for FTS in 2005 besides being regularly qualified for DSC incentive. At present, Madhunil's engine population profile is around 1400, LHP contributes to 64% and overall Genset population is 68%.
Vision
Continue To Be One Among The Dependable " Cummins Legendry Service" Provider In India.
Mission
Respect & Leverage Human Values ( Employees & Customers) To Grow Profitably. Right First Time At Right Price Help Customer Focus On Their Core Business By Proactively Providing Service Solutions. Work In Safe & Healthy Environment
"First-ever" credentials
First ever NDM 1 locomotive re-powering on the prestigious & heritage Neral- Matheran Track in 1984 with NT495L. 24 engines sold till date.
First ever CAT engine re-powering of 1000 KVA DG set at Galaxy, Taloja with Cummins KTA 38G5 operating on LDO non-stop 1000 hrs, fitted with Centinal Oil Management System & Heat Recovery Unit. This single DG set of a single customer has generated business of Rs. 145 lacs in four years.
First-ever blower re-powering of Roles Royse Engine with Cummins KTA50P engine powering blower at Ispat Industries, Dolvi, Pen.
Exemplary service support to Nitco Tiles – Replacement of 2 x 1500 KVA DG sets with Cummins 50G8 engines in record time.
Re-powering of auxiliary DGs fitted with Daihatsu and MWM engines with 22 Cummins NTA855MG engines.
Sale of Cummins engine powered RTGC's for P & O at Chennai Port and Mundra Port despite stiff competition & OEM known preference for CAT
First ever Marine 4X C-430 M main propulsion engines to P & O for VIP Passenger vessels against stiff global competition from Volvo and CAT.
First dealership in India to complete two full fledged Six-Sigma projects successfully. Director Bharat Kulkarni is the first Green Belt among Cummins dealers.
First-ever PCC & Grid paneling supply of 1000KVA Recon DG set to Owens Corning, Taloja.